As the clean energy market continues to expand, are you facing challenges in securing the exceptional experts you need to lead your renewables manufacturing organization?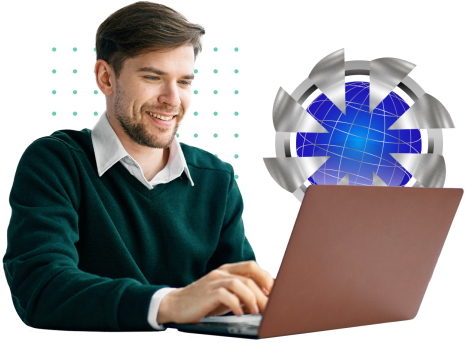 Supercharge your hiring success in renewable energy manufacturing
At Mangrum Solutions, we understand the unique hiring challenges faced by manufacturers in the dynamic renewable energy sector. As your dedicated recruitment partner, we specialize in connecting you with top-tier talent for critical Operations & Supply Chain leadership positions. Our mission is to provide tailored recruitment solutions that align with your specific needs and drive the success of your renewable energy manufacturing initiatives.
Whether your focus is on wind, solar, water, hydro, geothermal, or other clean energy manufacturing sectors, our full-service recruitment agency possesses the extensive network and resources needed to support your hiring strategy. We specialize in connecting you with exceptional leaders who will not only help build your company but also become instrumental in shaping the future of the renewable energy industry.
Enhance your team with proven clean industry manufacturing specialists
At our firm, we specialize in conducting comprehensive searches to assist you in recruiting top talent for the renewable manufacturing industry. We understand the importance of finding leaders who possess not only functional knowledge and experience but also exceptional leadership abilities. Our executive recruitment team possesses an in-depth understanding of the renewable energy landscape, enabling us to identify and attract visionary leaders who possess the precise combination of technical knowledge, cross-functional expertise, and strategic vision required for success.
Partner with our renewable manufacturing recruitment agency to discover experts in operations & supply chain who possess a deep understanding of industry best practices and how to seamlessly integrate them into your organization. Our skilled headhunters in clean energy manufacturing can meet your critical hiring needs at the mid-to-executive level. To demonstrate our commitment, we provide multiple search options including our Specialty Search which features our unparalleled 5-Year Replacement Program to support the success of our placements.
Ready for true hiring success?
We make it easy and we don't pressure you. Promise!
Schedule a Call
Click below and pick a time that works best for you
Discuss your Needs
Enjoy an informative call where we discuss your current hiring situation and strategy
Relax & Wait
We'll shortlist you targeted, vetted, and interested professionals for you to interview
We recruit leaders for renewable energy manufacturers nationwide including
Wind power
Solar power
Bioenergy
Hydro power & wave power
Geothermal
Mobility & hydrogen power
Recycling & power generation
Energy efficiency & storage
Heating & climatisation
Controls, power conversion & transport
Motion, hydraulics & pumps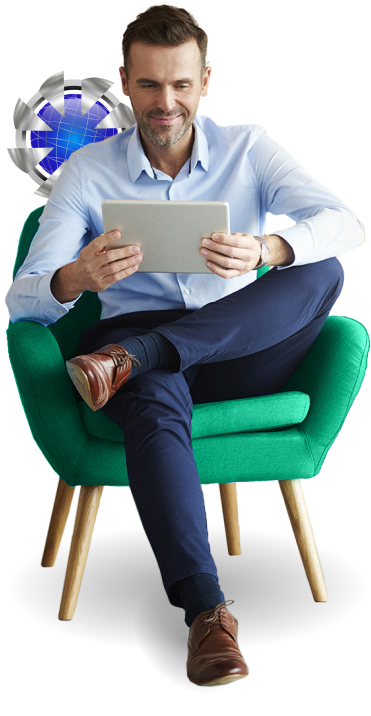 We have a ton of happy clients
Always focused on achieving exceptional customer service and making the client-candidate match the best fit that will result in a win-win outcome for all involved in the process.
Very professional, as well as committed to our success. I would recommend Mangrum Career Solutions to any company who is looking for a recruiting firm that will be a true partner in their recruiting efforts.
One of the very few recruiters who really delivered exactly what was discussed and promised. Went well above and beyond and exceeded my expectations.
P. Hitschler
Sr. Supply Chain Manager
Committed to making the best fits for her clients and candidates.
E. Roa
Director Quality & Lean
One of the most creative executive recruiters in the industry.
Discover what makes us different
5-Year Replacement Program
5-Year Replacement Program
We stand behind our placements with an unprecedented 5-Year Replacement Program to give you confidence in your hiring decision.
Proprietary GEAR Interview Process
Proprietary GEAR Interview Process
Our extensive proprietary GEAR Assessment Process combines the best in high-tech resources and next-gen headhunting to deliver exceptional talent.
Cultural Fit & Hiring Assessments
Cultural Fit & Hiring Assessments
Our assessments can provide a deeper understanding of the candidate's personality, cultural preferences, employee development & more.
In-Depth Candidate Evaluations
In-Depth Candidate Evaluations
We customize in-depth interviewing questionnaires to vet each candidate thoroughly in order to determine if they are a good fit for your role.
Video Interviewing Solutions
Video Interviewing Solutions
In addition to video interviews, we can provide recorded video interview snippets to showcase presentation skills and reduce travel requirements.
Repeat Placement Discounts
Repeat Placement Discounts
We provide Repeat Placement Discounts to save you more with each hire and encourage a long-term relationship as we help you grow your team.
Ready to learn more about our services?
Mangrum Solutions can be the secret weapon in your hiring arsenal. Call us today to discuss how we can help craft and present your unique story in order to attract, engage, and acquire the best talent available.
Schedule a call
Are you looking for your next career move?
You've come to the right spot! We can share positions to assist with your job search. Click below to search positions and share your resume so we can reach out with career opportunities.