Do you need help hiring supply chain experts?
Mangrum Solutions can help you build a best-in-class supply chain team, one great hire at a time.
The pandemic and other factors have tested the supply chains of companies like never before. Having seasoned professionals with cradle-to-grave expertise in various supply chain functions is critical for survival and growth. Supply chain management is seeing a major shift, with many companies looking to onshore or reshore in order to streamline their materials sourcing, logistics, quality assurance, and otherwise increase their capabilities. Our supply chain headhunters know how to find, attract and help you hire leaders with the specific expertise you need.
Mangrum Solutions is experienced in implementing an effective supply chain recruitment strategy which is key for success in hiring. Our headhunters target those with a holistic approach to Operations and Supply Chain Management (OSCM). Our approach is to headhunt those individuals who have a depth of experience, influence and knowledge to direct the end-to-end supply chain functions of your manufacturing organization.
We conduct partial and fully retained supply chain searches to bring you experts with the right combination of functional knowledge, leadership ability, and global supply chain management capabilities to succeed. Our supply chain recruiters engage with strategic thinkers who aren't afraid to roll up their sleeves and make decisions to ensure your product gets to customers on time.
Our strong bench of supply management experts understand best practices and can help you integrate them into your organization. Our supply chain recruitment agency works nationwide and we are experienced with relocation situations and can help ensure you find the best talent available for your unique situation. Let our executive search firm help you fill your critical mid-to-executive level supply chain hiring needs – backed by our 5-Year Replacement Program. Contact us today for a consultation!
Ready for true hiring success?
We make it easy and we don't pressure you. Promise!
Schedule a Call
Click below and pick a time that works best for you
Discuss your Needs
Enjoy an informative call where we discuss your current hiring situation and strategy
Relax & Wait
We'll shortlist you targeted, vetted, and interested professionals for you to interview
We recruit across the supply chain sector
We headhunt for small-to-mid sized industrial manufacturers nationwide. From privately held to family-owned manufacturers, divisions of publically traded organizations to private equity owned or venture backed companies, our recruitment expertise spans multiple industrial manufacturing verticals. Some of the types of positions we can help you fill include:
VP of Inventory
VP of Procurement
Vice President of Purchasing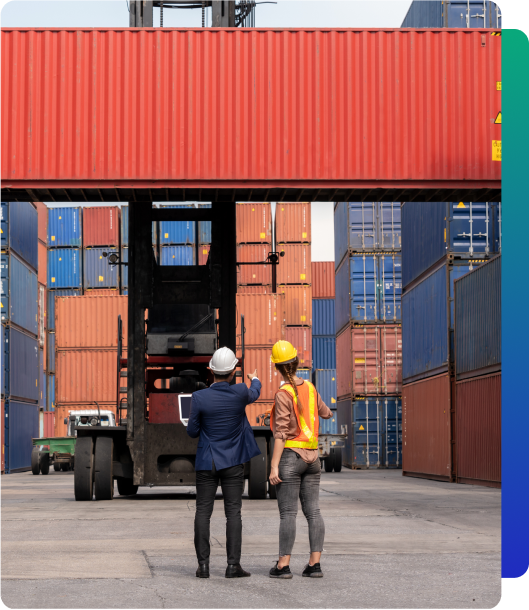 We recruit supply chain leaders with cradle-to-grave expertise in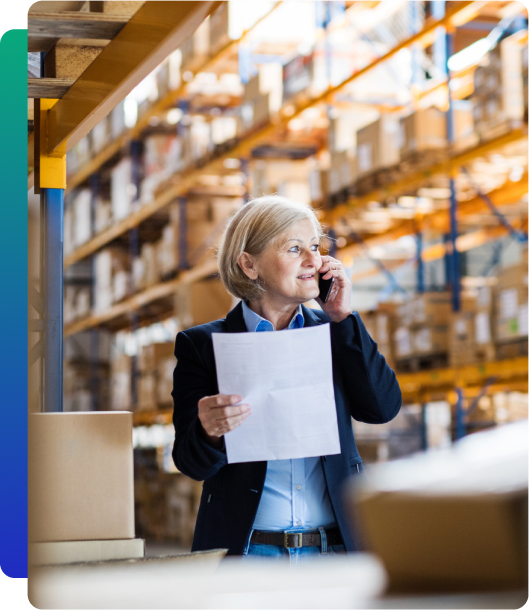 Sustainability transformation
Mitigation strategies for disruption
Self-stabilizing supply chains
Digital transformation & automation
Onshoring, reshoring, nearshoring and offshoring
Strategic sourcing, commodity & vendor management
Global materials management & logistics planning
Purchasing & procurement expertise
Forecasting & demand planning
Lean & continuous improvement initiatives
Inventory & capacity planning
Inventory, warehouse & distribution
ERP / MRP systems implementation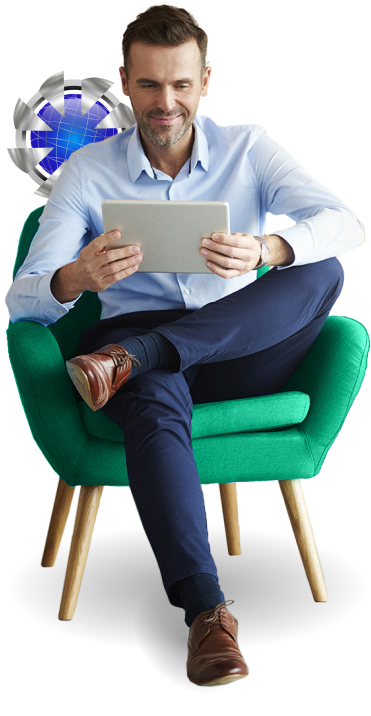 Our happy customers love their supply chain recruiting success
Always focused on achieving exceptional customer service and making the client-candidate match the best fit that will result in a win-win outcome for all involved in the process.
Very professional, as well as committed to our success. I would recommend Mangrum Career Solutions to any company who is looking for a recruiting firm that will be a true partner in their recruiting efforts.
One of the very few recruiters who really delivered exactly what was discussed and promised. Went well above and beyond and exceeded my expectations.
P. Hitschler
Sr. Supply Chain Manager
Committed to making the best fits for her clients and candidates.
E. Roa
Director Quality & Lean
One of the most creative executive recruiters in the industry.
Why choose Mangrum Solutions?
5 year replacement program
5 year replacement program
We want to earn your trust. One way we do this is by standing behind our placements with a 5 Year Replacement Program. This gives you confidence that our top priority is a great fit!
Save time & energy
Save time & energy
We know you are busy and you need to partner with an expert who will manage the critical task of sourcing and delivering you exceptional supply chain talent so you can focus on what you do best.
Strong bench of talent
Strong bench of talent
With our vast nationwide network of supply chain talent we can help you acquire hidden talent you won't find on job boards or through contingency search.
Customized approach
Customized approach
Whether you are looking for local talent or expect to relocate, we have a strong nationwide database of operations leaders we can recruit from. We get to know our clients and customize our strategy for each unique search situation.
High-tech and high-touch
High-tech and high-touch
Success comes when you leverage the right resources and tools. We combine the most highly effective technology available with next-gen headhunting techniques to help you hire the best.
Integrity and excellence
Integrity and excellence
We believe in doing things right. We adhere to the National Association of Personnel Services' (NAPS) commitment to recruitment excellence, and we stay in compliance with laws and best business practices.
Our proprietary recruitment process
Our specialty search utilizes an extensive and customizable proprietary process to help us find and engage the right talent for your search. Here is a high-level overview of our search process:
01
Gain extensive company and cultural understanding
02
Perform a deep dive into the position specs
03
Customize an in-depth talent sourcing strategy
04
Pursue, interview and engage targeted talent
05
Present candidate summaries with valuable insights
06
Facilitate interviews and communication
07
Manage from negotiations through acceptance
08
Post-hire check-ins to assist in integration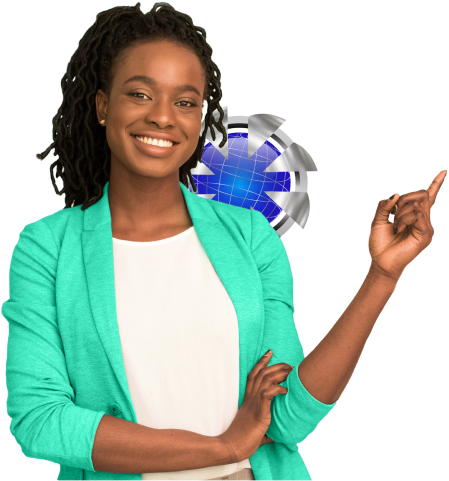 Are you looking for a supply chain position?
Search and apply for various supply chain positions including roles in purchasing, procurement, planning, project management, distribution, quality assurance, warehousing, logistics, transportation and more.
,
District Sales Manager Lighting – Colorado We have been hired by a leading Lighting Manufacturer of commercial Lighting and Controls products to identify a District sales manager servicing the…
View Details & Apply
Rochester, WI
Conveyor and Material Handling Sales Estimator Pay to $76,000 No remote Full-time Permanent W-2 employee Full benefits No relocation Rochester, Wisconsin area This full-time, permanent Conveyor and Material Handling…
View Details & Apply
Columbus, OH
Cost Planning Administrator Position summary: Position is responsible for unit target cost setting and communication to the appropriate stakeholders. Activities for new model programs such as part cost calculation, target…
View Details & Apply
Frequently asked questions about supply chain recruiting
We've been conducting supply chain searches since we were founded in 2009. We understand the key players and are constantly expanding our bench of high-performing supply chain experts. We are members of ASCM and receive various trade materials and resources. 
In addition to our strong internal database of supply chain professionals, we have access to many more through our Recruiter network and the myriad of paid research and database tools. When we begin a search, we customize our proprietary search process to the unique needs of your position. We strategize on which tools and resources we need to utilize to ensure no stone is left unturned in our search for the right supply chain talent for your position.
Every client asks this question, and my answer is always the same. It depends on the hiring managers involved, the complexity of the search, and the market. Barring any complications, an average search takes between 4 – 6 weeks and we pace ourselves based on the speed and urgency of our client and how quickly they communicate and move our candidates through their interviewing process. If a client has a long and drawn-out process, it will take longer to complete a search. If they are decisive and their process is efficient, it can happen much quicker. It is not uncommon for a search to only take a few weeks, but it's also not uncommon for a search to take several months. 
During our discovery call, we will do our best to provide you with an educated estimate of what we expect it to take, but we do try to set realistic expectations as there are many factors outside our control that can affect the timeline.
We start each search with a detailed discovery call. We want to fully understand the needs of our client, the details of the position, and the culture of the company. This call can take up to an hour, but it sets the foundation for a partnership that allows us to get to know the company at a deep level so we can effectively present supply chain talent that will have not only the skills required, but who also blend in well with the team's chemistry for a long-term fit.
After the initial conversation our team meets to strategize our specific approach to the search. We take our extensive proprietary search process and curate it to ensure it will be as effective as possible in uncovering and vetting the right people to consider for your position. We continue to build upon our understanding of your organization with weekly communication.
We believe in metrics and we measure various internal data points to ensure we perform and continuously improve for our clients. We look at time-to-fill, candidate flow, cycle times against targets and benchmarks, and more. We stay in touch beyond the hire as well. Because we offer a 5 Year Replacement program, we touch base periodically to measure both the success and length of our hires, which is higher than the industry average.
In 2021, we had a success rate of 96% on our Specialty Search. The industry average is 80%. On a contingency search, our average conversion rate is 47%, while the industry average is less than 24%. We pride ourselves on being selective and taking on hires we know we can fill successfully. We want to ensure there will be a good fit between both the company and the candidate. 
We owe our success to two main things. First is to our proprietary search process which is great at finding supply chain talent in hidden or unexpected areas in a persistent manner. Second, is due to the thoroughness of our interviewing process which rules out many unqualified candidates and helps you prevent mis-hires.
Supply chain is an ever-changing and highly critical area for manufacturers today. Generalist recruiters may not understand the complexity or skills needed to make a successful hire. It takes a dedicated and experienced supply chain recruiter to find and engage experts that can help you succeed in all facets of your manufacturing organization. The pandemic, trade wars and other market disruptions are changing company needs and our supply chain recruiters know how to help you acquire the expertise you need. Employees that were fine a few years ago, may no longer have the experience level you need to bridge the gap and reach your full potential. Whether you need a supply chain leader who can implement a full strategic transformation or someone who can help fix specific weak links in your organization, we can help. Our leaders have proven track records in change management, digital capabilities, and sustainability. They can help you align your supply chain capabilities to ensure you're not being beset by delays, unnecessary costs, inefficiencies or missed opportunities.
We aim to be a true partner to help you hire the best and brightest supply chain talent available. Our thorough process leaves no stones unturned in our search and we are very choosy who we put in front of you for consideration. We want to make sure that every person we present is someone you'll be excited to speak with. Because of the thoroughness of our process, we can stand behind our candidates with a 5-Year Replacement Program – something our competitors can't touch.
Well, it's probably because we're fun to work with and we deliver results! Bottom line, we do our best to be honest, reliable, and a great resource for our clients. We strive to under promise and over deliver, so if we aren't the best firm for a project, we'll let you know who is. We provide regular communication and keep you apprised of what we are hearing during the search to help make you a better company. We can consult on ways to help you become a more highly desirable place to work and improve your retention rates. I frankly don't know why any company would want to work with anyone else ????!
We recruit nationwide. We have had searches in major cities and are also adept at helping find talent in smaller or more rural locations where there is a shortage of supply chain or manufacturing experts. We typically start our searches locally or regionally and can extend outwards as necessary. We are highly experienced in handling searches where relocation is necessary and can advise appropriately.
Mangrum Solutions can help you fill your critical supply chain roles from mid-management through the executive level. This includes finding leaders for functional areas such as:
Supply chain (SCM and OSCM)

Materials management

Purchasing & procurement

Inventory & warehousing

Distribution & transportation
Reputable recruitment agencies usually charge anywhere from 20% – 35% of a candidate's 1st year guaranteed income. We customize each search and base our fees on the level of position, the difficulty of the search, and the amount of time expected to ensure a successful hire. 
Our average fee falls between 25 – 30%, which is in line with the industry average. We deliver high-level results and invest upfront in our searches. While this could justify billing at a higher rate, our priority is to develop a strong, long-term relationship with our clients. We also provide repeat placement discounts and other incentives to help save even more.
No. We never charge our candidates to place them. We work for our clients to help them fill their specific searches. This is only successful when we match great talent with desirable opportunities. So, while our candidates don't pay us, we still do our best to ensure each person is being placed in a position they will enjoy and where they will be able to grow their career. We also strive to help the supply chain talent we don't place by providing access to resources and other career opportunities.